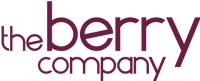 The Berry Company
At The Berry Company, we have a passion for berries, from the sweetness of raspberries to the juiciness of strawberries and the richness of blackberries. Our love for these natural wonders led us on a quest to find the finest berries for our drinks.
Our juices are made with real berries and contain no preservatives or additives, ensuring that every sip is as tasty and delicious as nature intended. We believe in sharing our passion for exotic berries and great taste with the world.
We source the best ingredients from around the globe, and you can trust that all our products are free from any harmful additives and packed with wholesome goodness.
We can't find products matching the selection.
Compare Products
You have no items to compare.
My Wish List
Last Added Items
You have no items in your wish list.