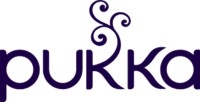 Pukka
At Pukka, we have a deep love and passion for herbs, and we are dedicated to bringing you the very best that nature has to offer. Our teas represent the great traditions of herbalism, Ayurveda, and the wonders of nature, all served to you in each cup.
We take pride in sourcing our herbs from sustainably managed certified organic projects. Our team has the best jobs in the world, visiting farmers, inspecting soil, water, and plants to ensure we bring you the finest quality herbs.
Explore our range of Pukka teas, each one carefully crafted to lift, soothe, and refresh you. With our organic teas, you can enjoy the pure goodness that nature has to offer.