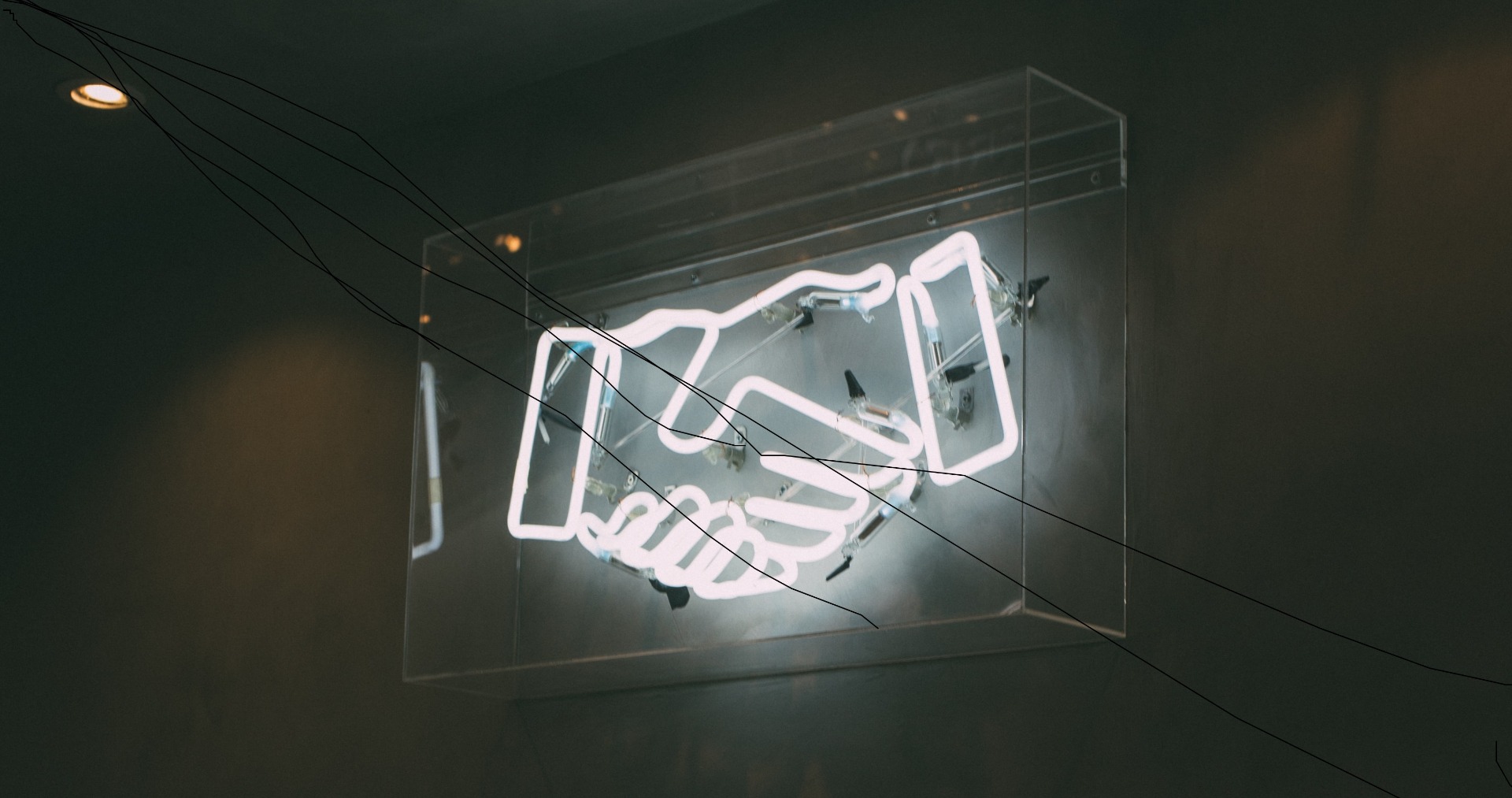 At Premcrest we're constantly refreshing our range ..introducing innovative disrupter brands to ensure that we are at the forefront when it comes to providing our customers with something new, something fresh - above all a product that is clean, good for the consumer and the environment / all the inhabitants. We carry around 6000 products covering many categories brimming with healthy, natural, organic, vegan, free from, eco-friendly and fairtrade products..
Can't decide which product to get? Leave it all to our experts who are here to help you on the latest trends, providing insights into the good-for-you products that will work well in your setting.
Coffee shop, Tea house, Café
Looking for high quality products that will make your tea or coffee have the amazing taste yet then try our organic beverages that are full flavour. We at Premcrest understand that having great tasting tea or coffee is a vital component to meeting the needs of each customer at a cafe. Our products will keep your customers coming more because of the variety you carry (brands, products that are very unlikely to be available in your vicinity).
We work hard to ensure that the products we source contain good, high quality ingredients to provide the amazing taste that customers keep coming back for time and again. We make it a point to listen to your feedback, to learn what your consumers are asking for so what we can help you provide and service yet. If you ever require any information, support on the products we supply, you can rest assured, we are only a phone call away to provide all that is needed to equip your baristas. We work very closely with the brand owners who can assist with help your local experts in understanding where our products originate from and coffee roasting, taste profiling, milk foaming and the art of making lattes. For every question your customers have we have the answers!
Our experts are ready to advise and supply you with the best products for your outlet.
'On the Go' Traders
We all have busy lives and are all looking for convenience. We at Premcrest get that have many quick beverage and snacking options for you to choose the one most appropriate for your customer base.
If you are a business that wishes to provide customers a top quality cup of coffee on the go which is both ethical and full high-quality ingredients then join us - we aim to help you deliver this to your customers who want a range of different beverages such as cappuccinos, lattes, mochas, teas, infusions and flavoured coffees and of course award winning, good for you snacks.
Whether your customer has a health condition or have changed their lifestyle to either vegan or gluten free etc we are confident that from the 6000 odd products we carry, we have just the product for you. We have a whole host product, brand information on your website to help you make informed choices to meet the needs of your customers.
Convenience Stores
Consumers are much more concerned with the quality and sourcing of the food and drink they buy than ever before. Today they expect nay demand transparent value chains ensuring that the product they consume is not only ethically traded, sympathetic to the environment but also that it is good for them. We at Premcrest believe in delivering this through you.
Over the last few years, we have been supplying more and more Convenience stores with dedicated area's selling amazing Vegan, Natural, Organic, Free from, Eco friendly and Fairtrade products. Products that are not easily accessible within their area. And, from those that have added this section to their offer, we hear time and again that they have acquired new customers who keep coming back knowing they are advocating organic cruelty free innovative products that they can prepare, consume in the comfort of their own homes…from luxury beverages; cappuccinos, lattes, mochas, teas, infusions, ethical coffees, smoothies, organic cold drinks to the huge variety of snacks, household staple products and the kitchen cupboard essentials.
Struggling to decide which products you should sell in your convenience store? Contact us to receive expert advice for the products that would provide the right fit based on your local footfall. We will share our insights from the huge amount of data draw on, data that we have collated from other retailers who operate in similar area's to yours up and down the country.
Higher Education, Further Education and Schools
College and University campuses are proving a real challenge for the onsite traders. Whether you have a retail / catering outlet or operate a kiosk we have the appropriate product solution for you. We are an accredited supplier to the UK HE and FE sector and have been operating in this area for well over 30 years. Over the years, we have honed our range offer to ensure to ensure the products deliver not only a fair margin for our customers but also that they help them stand out from the other operators both on campus and the multiples that are moving closer to campus by the day.
We will work with you to make sure you are able to provide snacks, teas and coffees that help you stand out and will equip you with all the knowledge and products that will help you compete within your local environment.
Hot beverages have been an important part of education since schools began. With teachers needing a wake me up drink to students also wanting to be ready to digest all the information they are about to receive in the early hours. We at Premcrest have made sure to have a high-quality tea and coffee menu that is competitively priced and full of flavour. Our tea and coffee menu will keep staff and student running to the till!
We are also a dedicated Fairtrade wholesaler and have for many years worked with Schools up and down the country helping broadcast the Fairtrade message. We have (and continue to) support many schools who have provisions for fairtrade and healthy tuckshops. Do get in touch if you are interested in getting your students involved in this sort of a venture.
Fairtrade Retailer / Caterer, Charities, Local Councils
You have decided to become an active participant in the Fairtrade movement and are looking for the biggest variety of Fairtrade products at the best possible price. Well look no further, we provide a range of beverages and food stuffs that taste great. Not only that talk, but they also talk to the consumer with a conscience.
Our range selection will have your customers coming back for more. We provide individually portioned hot drinks, bulk brewing equipment ingredients for your customers that enjoy a cup of coffee or tea that is full of taste and created by people who are given a fair opportunity. There is a huge range of product / brand options.
We'll work with you to understand your customer profile, staff levels, the available space and budget so that we can best advise you on the most appropriate brands / drinks options so that you can delight, attract and keep your customers satisfied. Our expert staff are ready to help you understand our products so get in touch to set a new trend that will never end.
Faith Groups
Concerned that you do not know whether the products your members are purchasing are in line with their values? Since we began trading some 50 years ago, we have been working with faith groups, supplying church groups, mosques, synagogues, temples with ethically traded product both for their own consumption and to help as part of their fund raising / awareness efforts.
At Premcrest, fairtrade and healthy is not a marketing gimmick it is a mission. Our broad range of products from our beverages to our foods are an example of how we are aiming for the best products and brands that are healthy, hearty and above good for the environment and its inhabitants.
If you require any assistance, our expert team are on hand to help you decide the appropriate range selection for your congregation, membership. In terms of products, we have it all, from an extensive range of beverages to snacks and other key products to help the consumer keep their energy levels up in a natural, holistic way ..helping them keep themselves grounded and balanced with a strong connection with their faith, knowing they are helping in their own little way giving back to the community (those less privileged).
Garden Centre, Farm shop and Delis
Garden Centre Cafes and retail outlets, Farm shops and Delis have become the hot new trend that people love to visit. One of the key attraction is their love for fresh food and beverage options that they are hard pressed to find within their local supermarket and other local traders.
Premcrest offers flexible payment terms. And, we have just the high quality products tailored towards your customer base will encourage dwell time and encourage them to pamper themselves not only treating themselves to luxury products to take home but also by setting time aside for the afternoon tea.
At Premcrest we have a marvellous team of committed colleagues who work tirelessly in assisting our customer with product, brand information and general merchandising (as well as current trends) advice. We have range of award-winning brands that continue to work very, very well in this setting. And, of course, we are very innovative in our approach. We are always looking to introduce the challenger brands that are constantly looking to disrupt, to create the edge - so you can be rest of a fresh supply of brands, products that you can test in a safe way (without having to commit to any MOQ's etc).
Hospitality and Contract Caterers
We supply many companies that specialise in this area. We offer a very flexible service with just in time deliveries of top-notch products direct to your venues so that all that remains is for you unpack the product and hand to your customer on a plate!
We at Premcrest offer a huge range of products (including portion control and specialist healthy, organic, natural, free from and vegan products) with competitive pricing. We will happily offer advice on which products allow you to differentiate your offer and at the same time make a fair margin. And of course, as you would expect we carry the full product information from nutritionals to other technical specifications.
Hotel / B&B
Tea, coffee with essentials (biscuits, water, sachets etc) are an essential part of any hotel or accommodation business …a nice welcoming atmosphere with a hot/cold drink option is the perfect way to start the day or to relax after a busy one.
At Premcrest we carry a wide range of beverage options from which to choose so that you can serve great tasting coffee and tea in every part of a venue. From individually portioned hot drinks, bulk brewing equipment ingredients for conferencing and events, bar drinks, larger-scale breakfast, lunch and dinner sittings, or more specialist services such as afternoon tea, we have the solution that is right for your establishment.
We work with you to understand your customer profile, staff levels, the available space and budget to advise the most appropriate brands / drinks options so that you can delight, attract and keep your customers satisfied.
Leisure and Recreation
Wondering what is the best way to serve a beverage or any product in a leisure or recreation environment? Well no need, we at Premcrest have it all. Whether your customers like to sit in and enjoy themselves or would like to keep moving AROUND THE centre while they eat, we have every option available. We are here to make the time your customer spends with you a win-win (for both you and the customer).
We have a range of popular tea, coffee, chocolate and edible products suitable for sit-down restaurants, kiosks, self-service machines or vending machines. You will find we have products suitable for all types of customers ranging from health-conscious customers who love visiting spas and gyms to those prefer the very occasional indulgent sugary delights (the healthiest possible variant of course).
You can rest assured that as one of our treasured customers, should you need it, we will be on hand to help you figure out the right product for your facility. Our skilled team will help you make the right choices based on your outlet be it a football stadium, a gym, soft play centre or even a quiet place in which to enjoy afternoon tea.
Play centres, Nurseries, Aqua parks and Holiday Resorts
Are you wanting to provide healthier, organic and environmentally friendly drinks and snacks to children while also keeping adults in love with your products to? Then we at Premcrest have the answer for you as we provide food and drinks for all ages.
We have an extensive range that provides for all age ranges for both the short stay (play centres, nurseries, visitor attractions) and long stay (aqua parks, holiday resorts) visitors. The vibrant, eye catching, eco-friendly packaging on the good-for-you products we carry provide a perfect fit for these environments. We have an extensive range of both retail and catering pack formats.
Restaurants
Can't decide between iced teas and coffees and the hot beverage options? Well we at Premcrest have it all from high quality flavoured coffees to flavoured teas that will send your customers taste buds into overdrive. We work with you to make sure we deliver only the best for your customers.
With tea and coffee being an important part of British lifestyle with 70 million coffees and 165 million cups of tea consumed every year; we understand that it can be difficult for restaurateurs to meet the needs all the customers. So, we have made it easier for you as we provide great tasting products that will have your customers coming back for more.
Our team are ready to assist you, to help you stay competitive. We will share our expert knowledge on our products, categories that work well in your setting. We'll happily work with your team helping them understand both the product origins and the preparation in order to achieve the maximum taste.
Our offer in a nutshell
As a specialist wholesale distributer supplying a wide range of customer needs including natural, organic, vegan, eco-friendly free from and fair-trade products, we are here to help you make the correct choices for your end consumer. We will work with you to understand your target audience, their budgets and other preferences. With this information to hand, coupled with our experience with customers like you up and down the county, we genuinely believe we are best placed to make suggestions on what we believe to be the most appropriate brands / drinks options.